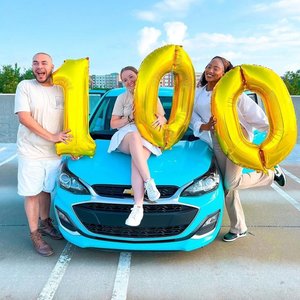 As we work further into 2022, we are putting in all our effort to hit our monthly goals, so that soon we can reach our yearly goals of 100% prelease. This month, we are happy to announce that another TWO of our sister sites have achieved Century Club status! Everyone, please help us congratulate the Arden Villas and Orion on Orpington teams for their success. We were extremely eager and excited to take a moment and sit down with team members Jessica Decker, Area Property Manager, Jada Heron, Assistant Property Manager at Orion, Stephon Jamison, Leasing and Marketing Manager at Orion, Courtney Gearlds, Leasing and Marketing Manager at Arden, and Madelyn Nolan, Leasing Consultant at Arden, who gave us their strategy when it comes to hitting 100% in their specific market.
While the Orlando market might be early, these teams come prepared every single year to show up and show out! When we asked them what strategies they used, Jessica responded with, "URGENCY! We really educated the residents and renewals that if they don't sign now, the rates will increase, and they can rely on that to not change. We are in a market that tends to fill up quickly, and it makes a huge impact on the market because it creates urgency for them to sign sooner." How do they create this urgency you ask? The team shared that creating a hard renewal deadline, and a VIP list early in the season allowed them to not only create a sense of urgency when signing, but demanding it as well. Jada said, "We first reach out to renewals and give them the opportunity to renew their lease prior to opening up our leasing to the public. This not only creates a sense of urgency for those renewals to secure their spot before it is too late but also allows them to appreciate the sense of loyalty. Once the initial period passes, we begin to focus more on tours and follow ups." This comes to show that creating a logistical strategy that your team can implement and stick to can really drive traffic up.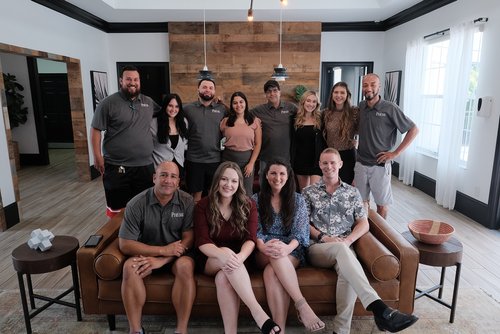 Along with creating demand, these teams used social media as a tool to market to not only renewals, but new prospects as well. "We definitely used social media as a way of not only promoting our leasing specials, but also as a way to showcase what prospects can expect from life at Orion," said Stephon. "Specials are great for generating traffic, but I think it's also just as important to advertise the community's culture and lifestyle as sort of a long-term incentive that highlights all the perks of day-to-day life at our site." The culture that these teams create start with the staff, as they take extra effort in their daily routines to ensure that their residents feel welcomed and at home when on the property. By doing this, the residents felt like they were not JUST residents, making them want to stay. "We wanted everyone to know that our relationships built with them did not end at signing a lease," said Courtney. "We were checking on them and here for them any time and for as long as they were part of our community. It is easy for lease signing to become transactional, but we wanted to emphasize the community aspect of building relationships with our current and new residents that go beyond a name on a lease. They know us and we know them. It created a new, more impactful sense of the word 'community'." Jada also added to this, saying, "Our team did an amazing job at ensuring Orion feels like home to each person. By creating that sense of community and working on this throughout all seasons, we were able to create a lifestyle that both current residents and prospects did not want to miss out on."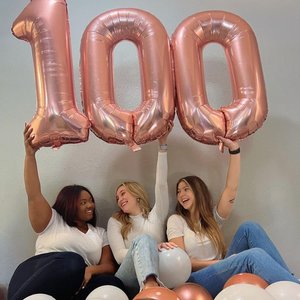 For now, these sites are taking time to prepare for turn, and more importantly, implement their daily dance parties! Jess said, "We are celebrating! And using this time to say we did it, and to kind of take a break. We have 3pm dance parties at Arden!" As for advice, these guys had plenty of it. " Continue to stay positive," said Madelyn, "and know that it will come in time with hard work and dedication. Don't doubt yourself or your team's abilities to overcome what may feel like impossible situations." They also advise managers to provide an environment of encouragement and reward! Without our agents, who would we be?
Once again, we would like to congratulate Arden, Orion, and all the staff on their remarkable dedication and determination to reach their goals! We just know that this is only the beginning of breaking records for these teams, and changing the way we view innovative leasing. To the rest of us, let's follow suit and hit those goals! It is only a matter of time before we will all join The Century Club! We can do it!